Green Sports Company G.S.C is characterized by a modern and tecnological structure that permits the satisfaction of the increasing customers' requests, always respecting the traditional handicraft's rules.
High level of customization, quality of materials and manufacture, respect of delivery times and the incessant tecnological modernization are the features that enable G.S.C. to stand out from the competitors.
Seriousness and ability of the staff allow the customers to be carefully assisted from the phase of design to the ones of sampling and production.
Highly experienced personnel ensures the manufacturing of complex products and the certainty of quality bags exclusively MADE IN ITALY.
G.S.C. distinguishes for the possibility of creating bags both in limited editions and in mass productions, in short time in order to satisfy the most particular requests.
Our business is to merge the artisan tradition with the most innovating techniques: infact every process starts from the cardboard modeling combined with the manual or by hollow punches fabrics' cut and continues with CAD design using Audaces softwares and ELITRON SPARK automatic cutting, in line with the Fourth Industrial Revolution (Industry 4.0).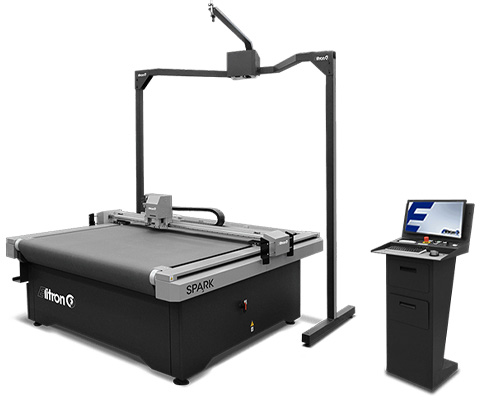 These technological innovations permits the manufacture of plastified textiles, but also of different materials as wood fiber, cardboards, rugged PVC, polyurethane to create unique bags and their structures.
In addition to custom product construction, GSC staff customize 100% in-house and independently with the latest customization technologies.
Click here and learn about our logging methods >
The products manufactured are under constant review for quality and for the compliance with the specifications of the customer.
A bit of Green Sports Company all over the world